Spring trends 2010
If I had to choose a print that I'm most fond of it would have to be animal print. I know it is considered a "trend" but I don't really pay attention to that! I have almost every body part covered.. from gloves, scarves, sun glasses to shoes, clothes and even makeup!
I thought it would be fun if I shared some of fav "wild" things so here they are...
Style warriors Refined golden bronzer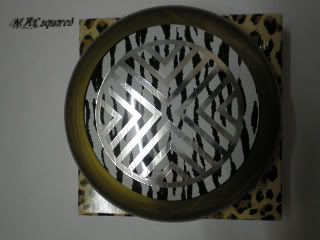 What better way to start off than with MAC. Amazing bronzer that does not look muddy.. I do not reach for this that often though but I should!!


SHOES
Black peep-toe shoes with animal print lining from H&M. I really like the cut-out detail on the sides



My leopard print stilettos from Steve Madden - These are most probably a rip-off of Loubutins but I love them anyway!

Jewellery
The hoops from H&M and the other was a gift from an aunt who visited SouthAfrica

I wore this dress when I graduated with my Bachelors degree. Ahh.. memories